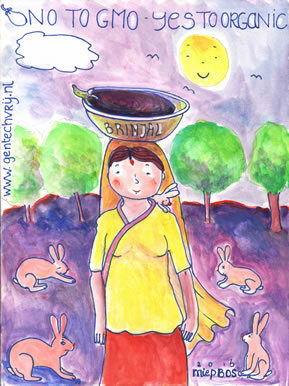 Deze reactie aan de Volkskrant werd niet geplaatst.
Einstein zei: 'Twee dingen zijn oneindig: het universum en de menselijke stommiteit.
---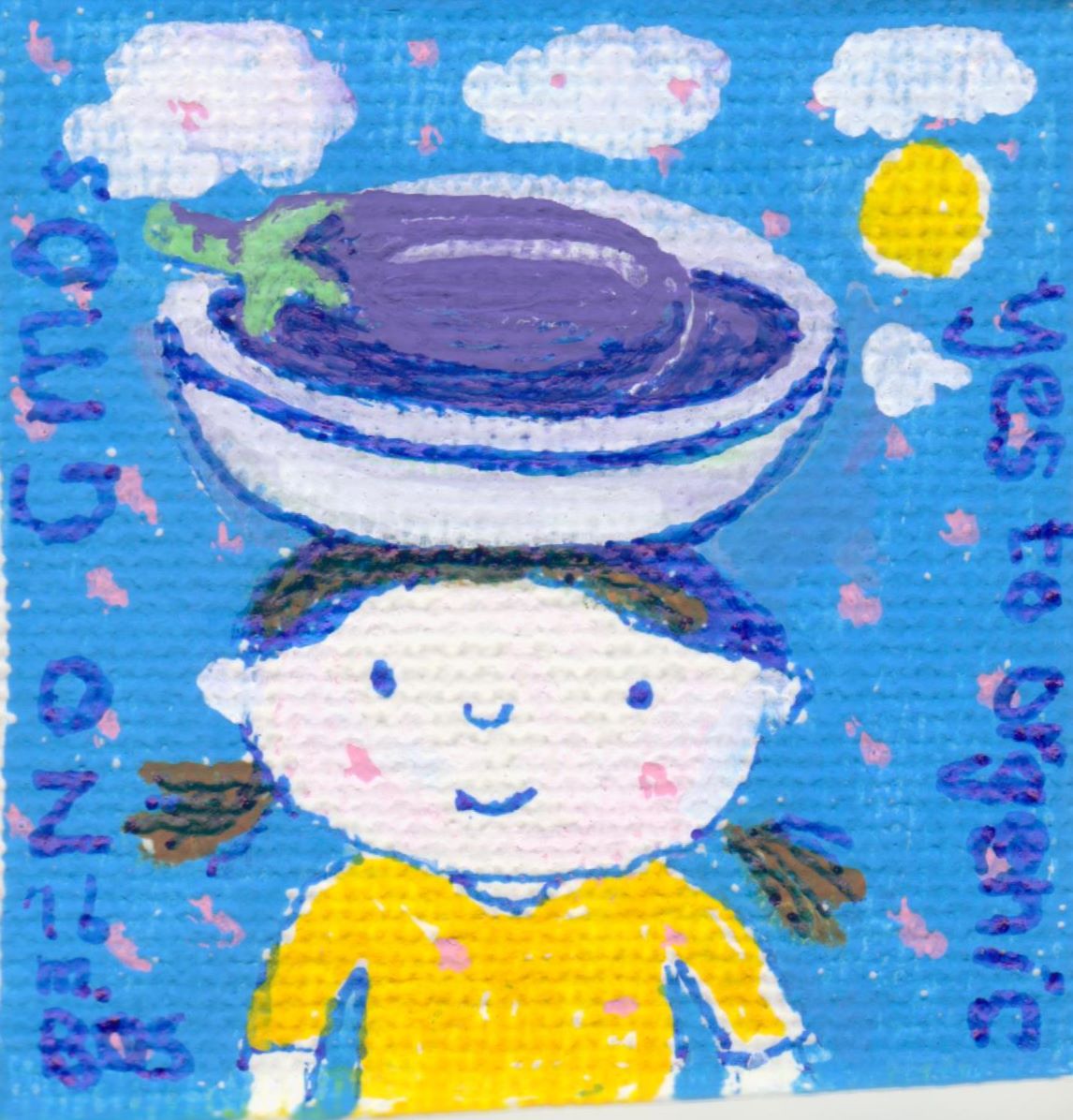 Geachte Redactie,
Even een commentaar op het stuk Liever gentech dan gif en armoe van Hidde Boersma (Volkskrant 7 mei 2016). Het gaat over Bt Brinjal. Een Bt, de toxine cry1Ac, Bt.kurstaki tegen de fruit and shoot borer.
Als ik dat stuk zo lees, bekruipt me het gevoel dat de schrijver niet geheel op de hoogte is van de geschiedenis van gentech.
Tarwe
Om te beginnen: Er is geen gentech tarwe op de EU markt en ook niet op de Amerikaanse markt.
Ten tweede zijn er wel degelijk duizenden mensen ernstig ziek of invalide geworden en er zijn mensen overleden na een gebruiken van een gentech voedselsupplement. Het was zelfs een hele epidemie!
Lees daarvoor
Dr. Steven Drukers boek Altered Genes, Twisted Truth: How the Venture to Genetically Engineer Our Food Has Subverted Science, Corrupted Government, and Systematically Deceived the Public.(Zie onder bij verantwoording)
In 2014 verscheen in de Guardian soortgelijk stuk over Bt Brinjal. Maar daar vertelde men ook dat door die journalisten in contact kwamen met 19 van de 20 boeren en dat er 7 bezocht werden. Negen rapporteerden problemen zoals bacterial wilt en droogte, ondanks dat het Bt planten waren. Een streek, Gazipur had een misoogst van 4 op de 5 boerderijen , dat was er de oorzaak van dat er veel financiële verliezen werden geleden.
Wetenschappers
Er zijn wel degelijk wetenschappers die zeggen dat gentech gewassen niet veilig zijn.
Reeds in 2009 waren er BV 90 onderzoeken gepubliceerd , die bewijzen dat de bezorgdheid van wetenschappers, dat gentech onzorgvuldig en onvoorspelbaar is, die zij al in 1990 uitten, terecht is.
Zij waarschuwden dat:
Genetische manipulatie, voedsel zou kunnen scheppen dat giftig, allergeen en minder voedzaam dan haar niet-gentech-tegenhanger is,

Gentech gewassen kwetsbare wilde planten en dieren zouden kunnen beschadigen en biodiversiteit zouden kunnen schaden.

Gentech planten niet teruggehaald kunnen worden als ze eenmaal in het milieu worden losgelaten, maar zich als levende organismen zullen vermenigvuldigen, elke beschadigde eigenschap van generatie tot generatie doorgevend.

Gentech gewassen onomkeerbare veranderingen zouden kunnen veroorzaken in onze voedselvoorziening met ernstige effecten op het milieu en menselijke en dierlijke gezondheid.

Verschillende eerste generatie gentech gewassen hebben een ingebouwde resistentie tegen zeer giftige bestrijdingsmiddelen. Eén middel, GLA, is zelfs nu door de EU verboden.
http://www.gentechvrij.nl/plaatjesgen/wetenschappersnegentigond.pdf
Mevrouw Eijsten

Ik laat nu even Mevrouw Eijsten aan het woord (fragment), een bewuste burgeres die in haar leven meer dan 80 bezwaar- en beroepschriften tegen gentech markttoelatingen en/of gentech proefvelden op haar naam heeft staan, tezamen met de heer J. van der Meulen, chemisch literatuuronderzoeker. Zij schreef al in 2001:
..........Betr. Bt.kurstaki wordt ook veel misère beschreven bij de toepassers wanneer ze dat in hun gezicht kregen. Interessant is het geval van een wetenschapper, die zichzelf per ongeluk injecteerde met Bt.israëlensis "and another kind of bacteria commonly found on human skin".
Ook aardig is, dat the Oregon Health Division suggested before a Bt.k. spray program that "individuals" with ... physician-diagnosed causes of severe immune disorders may consider leaving the area during the actual spraying".
En
"The 1991 Material Safety Data Sheet for Foray 48B states "Repeated exposure via inhalation can result in sensitization and allergic response in hypersensitive individuals."
En
"Inert Ingredients
All Bt-products contain ingredients other than Bt. These are identified only as "inert" ingredients and are called trade secrets by the manufacturers of the products. The "inert" ingredients are potentially the most toxic components of the formulations" . Volgen voorbeelden.

Because "inerts" are called trade secrets, there, there is little public information that is available indicates they could cause health problem". Volgen sodium hydroxide, sulfuric acid, phosphoric aced, methyl paraben and potassium phosphate as "inerts".
Deze maken minder dan 10% uit van Foray 48B, "they pose hazards".
Volgt een lijstje met gevolgen: mild cases to irritation of the mucous membranes of the nose; damage of the upper respiratory tract; corrosive; severe deep skin burns, permanent loss of vision; severe bronchial constriction, and bronchitis; irritant to skin and mucous menbranes; throat irritation and both methyl paraben and potassium phosphate were once registered by EPA as pesticide active ingredients. Sodium sulfite (inert) in Dipel 8AF: Up to ten per cent of asthmatics (about one million people in the United States) may react to sulfites, particularly those people who are treated with steriods. Symptoms of exposure in those sensitive to sulfites usualy involve the respiratory system, and can also include nausea, diarrhea, lowered blood pressure, hives, shock, and loss of consciousness."Enz.
Genoeg ellende. nog even: formuleringen van Bt.i. zijn buitengewoon ongezond, omdat de "inerts" in the product deplete the dissolved oxygen in water. the Bt.i formulation Teknar was acutely toxic to brook trout fry, probably because of xylene used as "inert" in the product.
Er is zoveel literatuur over die Bt en andere pesticiden en de formuleringen en hun effecten, dat ik er een vieze smaak van in de mond krijg. Knip Amsterdam, 31 oktober 2001, Mevr. L. Eijsten, met toestemming overgenomen..
http://www.gentechvrij.nl/rvs0107.html
Dr. S. Bardocz
Men leze ook de PPP van Dr. S. Bardocz:

. Question : Why people object to the use of Bt in GM crops when it has been used in organic farming for decades and nobody objected?
. Answers : In Bt GM-crops not the bacteria, but the effective part of the bacterial toxin is encoded
. In organic farming the bacteria is sprayed only at high insect infestation
. Only present on the surface, self-degrades, can be washed off . In the Bt -GM crops every cell expresses the toxin all the time . PPP Dr. S. Bardocz (Zie onder meer)
En http://eap.mcgill.ca/MagRack/JPR/JPR_22.htm
Carrie Swadener
Carrie Swadener bt journal of pesticide reform volume 14, number 3 1994
En Dr. Mae Wan Ho zie onder.
Logisch dat andere landen besloten hebben deze gentech aubergines niet te telen.
Vriendelijke groet,
Miep Bos, woordvoerster van De Gentechvrije Burgers, Europees Consumentenplatform.
Lelystad
www.facebook.com/thegmofreecitizens
---
Verantwoording
The Guardian
Bt brinjal
What is the crop?
http://www.theguardian.com/environment/2014/jun/05/gm-crop-bangladesh-bt-brinjal
Dr. Mae Wan Ho
Bangladeshi Bt Brinjal Pilot Scheme Failed
Pest infestations, low yields, unwanted produce and unlicensed cultivation as Bt Brinjal is forced on South Asian citizens Dr Eva Sirinathsinghji
A pilot scheme for commercial cultivation of Asia's first genetically modified (GM) Bt brinjal (eggplant), brought disappointing results for 9 of the 20 farmers, as reported recently in the Guardian newspaper [1]. Four varieties: Kajla, Uttara, Nayantara and ISD006, were planted in different climactic regions . Brinjal is one of Bangladesh's most important crops both for consumption and export, making its cultivation a huge health and economic risk for the population. Indeed, the region is a centre of origin and genetic diversity for brinjal, and should be protected from genetic contamination as advised under the UN Cartagena Protocol on Biosafety. Its popularity and importance as a food crop makes it a prime target for GM proponents bent in spreading GM technologies to the nation and wider region, including India, where a moratorium is in effect. The Indian moratorium came after fierce opposition from various civil society groups, top scientists, state governments in brinjal growing regions, as well as citizens and environmental groups. The cultivation in Bangladesh has drawn similar controversy, with 100 civil society organisations writing to the country's Prime Minister Sheikh Hasina in protest (see [2] Don't Grow Bt Brinjal , SiS 61). The disappointing results will be a setback for those backing the project.
Guardian journalists contacted 19 of the 20 farmers and visited 7, with 9 of them reporting problems that included bacterial wilt and drought, despite the crop's ability to repel the target pest, the fruit and shoot borer pest. One region, Gazipur, had a failure rate of 4 out of 5 farms, resulting in huge financial losses for the farmers. There has been fierce campaigning by pro-GM groups to conceal these results, accusing anti-GM activists of telling lies about the failure of the crops, but this new report provides detailed information of the farmers and their fields, including photos of dying crops (see figure 1).
http://www.i-sis.org.uk/Bangladeshi_Bt_Brinjal_trial_fails.php En: GM food raises serious safety concerns
Despite the paucity of credible studies, existing findings raise serious safety concerns
'Growth-factor-like' effects in the stomach and small intestine of young rats were attributed to the transgenic process or the transgenic construct, and may hence be general to all GM food

Dangerous gene products are incorporated into food crops
Bt proteins, incorporated into 25% of all GM crops worldwide, are harmful to many non-target insects, and some are potent immunogens and allergens for humans and other mammals
http://www.i-sis.org.uk/ispr-summary.php
Dr. Steven Drukers boek Altered Genes, Twisted Truth: How the Venture to Genetically Engineer Our Food Has Subverted Science, Corrupted Government, and Systematically Deceived the Public.
This book uncovers the biggest scientific fraud of our age. It tells the fascinating and frequently astounding story of how the massive enterprise to restructure the genetic core of the world's food supply came into being, how it advanced by consistently violating the protocols of science, and how for more than three decades, hundreds of eminent biologists and esteemed institutions have systematically contorted the truth in order to conceal the unique risks of its products-and get them onto our dinner plates.
Altered Genes, Twisted Truth provides a graphic account of how this elaborate fraud was crafted and how it not only deceived the general public, but Bill Clinton, Bill Gates, Barack Obama and a host of other astute and influential individuals as well. The book also exposes how the U.S. Food and Drug Administration (FDA) was induced to become a key accomplice--and how it has broken the law and repeatedly lied in order to usher genetically engineered foods onto the market without the safety testing that's required by federal statute. As a result, for fifteen years America's families have been regularly ingesting a group of novel products that the FDA's own scientific staff had previously determined to be unduly hazardous to human health.
By the time this gripping story comes to a close, it will be clear that the degradation of science it documents has not only been unsavory but unprecedented--and that in no other instance have so many scientists so seriously subverted the standards they were trained to uphold, misled so many people, and imposed such magnitude of risk on both human health and the health of the environment. http://www.amazon.com/Altered-Genes-Twisted-Truth-Systematically/dp/0985616903
The GMO Supplement That Killed Dozens and Injured Thousands
How was L-tryptophan re-engineered? In the mid-1980s, one of the main developers of L-tryptophan supplements, Showa Denko Corporation in Japan, decided they could turn out more L-tryptophan in the same amount of time if they endowed the bacteria they were using with extra genes. The bacteria naturally have the genetic components to synthesize L-tryptophan. By giving the bacteria an extra copy of those genes, they reasoned that more L-tryptophan would be produced more quickly.
Alas, they discovered that in order to achieve maximum production rates, they also had to boost one of those genes with a promoter from a virus. This created a very unnatural situation. As Steven notes, "They were messing around in very radical, unprecedented ways with the metabolism of bacteria that have been safely used for many, many years." There were early reports of the supplement giving people trouble, and as production was increased, the product appears to have become increasingly toxic.
"The final version [of this genetically engineered bacteria], which was the most souped-up of them all and the most disruptive to their metabolism, cranked out not only a lot of L-tryptophan but some unusual contaminants. The profile of that toxic tryptophan was highly unusual. It contained many more contaminants than most products do. They were very low level though. It was still pure according to pharmacological standards. It tested pure. Generally, most chemicals are not dangerous at that extremely low concentration, but at least one of those [contaminants] was, and it created a major epidemic.
Now, one of the points, which is very sobering, is that this epidemic... was only determined because the symptoms were highly unusual and unique... It was fortuitous in a sense that it was such a strange disease, otherwise, it would not have been even recognized, and those tryptophan supplements would still be marketed and still be killing and maiming people. It's a very important thing to know."
http://articles.mercola.com/sites/articles/archive/2015/03/08/altered-genes-twisted-truth-gmo.aspx
Professor Susan Bardocz PhD

Our diet influences our health. How nutritious our food is depends on the way it is produced. Agricultural practices determine our health.

From 1940 onwards, new agrochemicals were introduced into crop production and farming changed to industrial agriculture. Since then the main aims were to increase farm outputs, and quantity became more important than quality. Content of vitamins and minerals in intensively-grown crops sharply decreased. It has been forgotten that agriculture is not only a job for the farmers, it is also a way of feeding the people.

A new era started when genetic engineering of crops was introduced. Farming now increasingly becomes 'pharming'. Two main traits were engineered into food and feed crops: herbicide tolerance, and the ability to synthesize the insecticide Bacillus thuringiensis (Bt) toxins, effectively converting the crops into a pesticide factory .

The current safety assessment of GM crops is woefully inadequate. Secrecy and misinformation is the rule adopted by the biotech industry and their regulators. They have not learned it yet, but if you do not know how to take a gene out, do not put it in! To get our health back we have to turn to organic foods.

The Bio-tech industry looks to be determined to force GM foods into the global food chain. Are we on the brink of implementing irreversible modification of Human DNA?
Filmed at The Alternative View 2 Event in London - May 2009 https://www.youtube.com/watch?v=JCHZNm2MiKw
Carrie Swadener bt journal of pesticide reform volume 14, number 3 1994.
Laboratory Tests of Acute Toxicity
Each of the more than 800 strains of Bacillus thuringiensis may exhibit different toxicity to insects, rodents and humans. This fact complicates any discussion about the toxicity of B.t. The following are summaries of the acute toxicity data available for two commonly used commercial varieties of B.t..
Bacillus thuringiensis var. kurstaki (B.t.k.): B.t.k . and commercial products containing B.t.k. generally have low oral acute toxicity to rats. In tests with laboratory animals, researchers did not observe any adverse effects after feeding large doses.
Other types of exposures have some acute effects. Rats who breathed air containing B.t.k. spores experienced respiratory depression,~4 and B.t.k. spores injected into rats' veins aggravated preexisting disease.~5 Both B.t.k. and Foray 48B are irritating to rabbit skin, and Foray 48B is moderately irritating to rabbits' eyes.
Bacillus thuringiensis var. israelensis (B.t.i): In studies assessing B.t.i.'s acute toxicity to mammals, morality only occurred when B.t.i. was injected into the abdomen or the brain. In one study conducted on rats, 79 percent morality occurred after a single injection into the brain. Effects other than morality can also occur. For example, in mice injected with a B.t.i. suspension, spleens became enlarged.
B.t.i. is irritating to both eyes and skin. Injection of both viable and inactivated B.t.i. spores under the skin resulted in abscesses in mice. Rabbits' eyes are irritated by B.t.i.l8 The irritancy of B.t.i. to eyes depends on the physical characteristics of the formulation; a dry, dusty formulation with smaller particles is less irritating and cleared I from the eye more quickly than a clumped I formulation with larger particles.
- In a purified form, B.t.i.'s endotoxin is dearly toxic to mammals. When the delta-endotoxin from B.t.i. was injected intravenously into mice, they exhibited rapid paralysis, followed by death within 12 hours. When the same dosage was injected under r~he skin of suckling mice, death occurred in 2-3 hours. The delta-endotoxin also caused destruction of rat, mouse, sheep, horse, and human red blood cells.~9 When a small protein isolated from the endotoxin was administered to mice at sublethal levels, mice suffered from severe hypothermia and their heart beat slowed.20
Acute Toxicity to Humans
Bacillus thuringiensis var. kurstaki: There have been few experimental studies assessing the toxiciy of B.t.k. to humans. Most information comes from occupational exposures, or from exposures occurring during large-scale B.t.k. programs.
One case of B.t.k. infection resulted from a farmer splashing a B.t.k. formulation, Dipel, in his eye. The man developed an ulcer on his cornea from which positive B.t.k. cultures were taken. Another man working on a spray program splashed B.t.k. on his face and eyes. He then developed skin irritation, burning, swelling, and redness. B.t.k. was cultured from a sample taken from his eye.22 Ground-spray applicators using Foray 48B reported symptoms of eye, nose, throat, and respiratory irritation. The frequency of their complaints was found to be related to the degree of exposure. Workers with similar preexisting health problems were more likely to report adverse effects from the ground spray.23
A woman exposed to an B.t.k. formulation as a result of drift went to the hospital due to burning, itching-and swelling of her face and upper chest. She later exhibited a fever, altered consciousness, and suffered seizures.24 No B.t. was cultured from tissue samples, but her doctor believed that B.t. was the cause of the clinical symptoms.25
Monitoring studies following large-scale B.t. spray programs have shown that exposed people carry B.t. in their tissues. For example, more than 11 percent of nasal swab samples taken from patients surveyed by doctors in Vancouver (Canada) following a gypsy moth spray program were found to contain B.t.k.23 B.t. was also found in cultures taken from patients in Lane Couny, Oregon following a gypsy moth spray program there. Monitoring studies also show that exposed people report a variety of health problems that they believe to be associated with B.t. exposure.22 For example, during the Vancouver spray program, almost 250 people reported health problems, mostly allergy-like or flu-like symptoms. During a Washington gypsy moth spray program, over 250 people reported health problems and 6 were treated in emergency rooms for allergy or asthma problems.26 Physicians have so far been unable to definitively link B.t. exposure to these health problems.22.23,26
Bacillus thuringiensis var. israelensis: There has only been one case of documented adverse effects of B.t.i. on humans. This case involved a researcher who accidentally injected himself with a mixture of B.t.i. and another kind of bacteria commonly found on human skin.20 He suffered from a toxic reaction and irritated lymph vessels. When these two bacteria were later injected into rodents the combination was consistently lethal, but each bacteria injected separately caused only slight inflammation.
http://eap.mcgill.ca/MagRack/JPR/JPR_22.htm
---
Extra:
Arpad Pusztai - Blowing the Whistle, He Knew the Truth About GMO's Years Ago
---
Nog een niet-gepubliceerde ingezonden brief van De Gentechvrije Burgers aan de Volkskrant van 17 mei 2016.
"Net als Willy Wonka maar dan echt"
Even een korte reactie op "Net als Willy Wonka maar dan echt" (Volkskrant 17-5-2016).
Jamin verkoopt al een tijd American Candy.
De meeste producten uit de USA bevatten echter genetisch gemanipuleerde ingrediënten, die bij Jamin vaak niet als zodanig op de verpakking zijn vermeld. Dit is sinds 2004 wettelijk verplicht. Na een klacht hierover schreef de NVWA het volgende:
"Een inspecteur van de NVWA heeft bij het betreffende bedrijf een inspectie uitgevoerd. Tijdens de inspectie werd vastgesteld dat het bedrijf onvoldoende kon aantonen dat de etiketten van de producten aan de wettelijke eisen voldeden. Hiervoor heeft de NVWA een passende maatregel genomen".
Verder zegt de heer Steinkamp van Jamin tegen uw verslaggever: "Wij daarentegen verkopen bewuste suikers". Ja, maar voor wat betreft de American Candy, zijn dit vaak gentech suikers, die gemaakt zijn van gentech suikerbieten uit de USA. Deze zijn voor 95% genetisch gemanipuleerd.
Er is echter maar één gentech suiker toegelaten op de EU markt.*** In de praktijk controleert men dit niet.
Verantwoording Links:
*Citaat van de NVWA uit hun brief dd: 10 december 2015, kenmerk 397491.00.
**GMOs in Food In the U.S., three major commodity crops are raised predominantly from GMO seed: field corn (92%*), soybeans (94%*), and cotton (94%*). *percentages are based on U.S. acreage as of 2015 (USDA) Almost 98% of Canadian grown Canola is genetically engineered for herbicide resistance. U.S. sugar beet production is estimated to be over 95% genetically modified for herbicide resistance. GMO sweet corn, papaya, zucchini, and yellow summer squash are also for sale in grocery stores, but in far lesser amounts. Genetically modified alfalfa is grown for use as hay and forage for animals. NEW: 'White Russet' brand potatoes, genetically modified to resist bruising were introduced to some grocery stores in 2015, but are not yet widely available. Genetically engineered non-browning 'Arctic' apples have been deregulated by the USDA and are expected to be on the market in 2016.
http://responsibletechnology.org/gmo-education/gmos-in-food/
***EU register of GGO's, official site of the EU.
http://ec.europa.eu/food/dyna/gm_register/index_en.cfm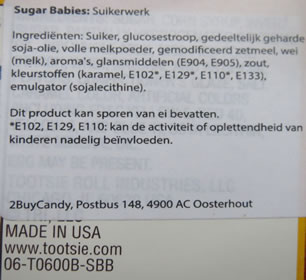 Niet goed gelabeld....