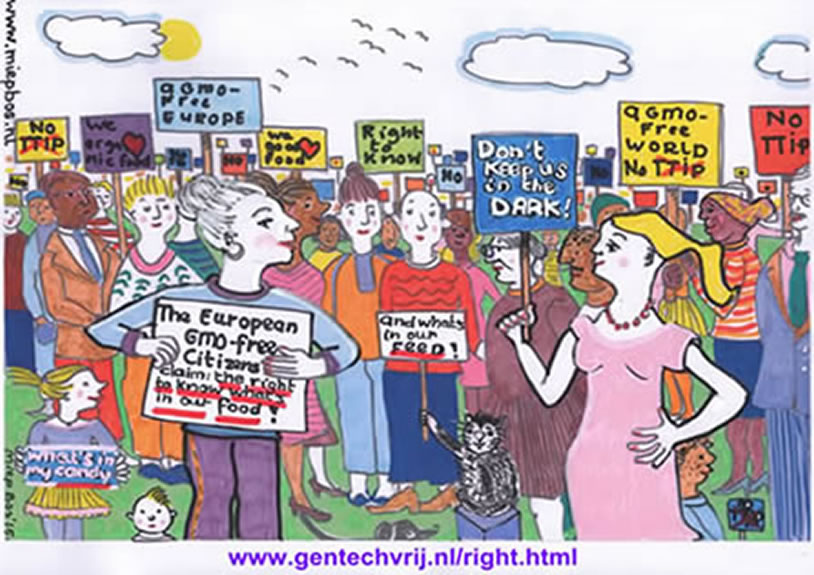 The right to know what's in our food, cartoon by Miep Bos.
Zero threshold for unauthorised GMO food and feed!
No changing in labelling with the exception of labelling of meat, milk, milkproducts and eggs from animals, which have eaten GMO feed.
No TTIP!
10 oktober 2015 om 13:00 in Amsterdam: Mars tegen TTIP. Start: Johan Daniël Meijerplein, meer info over de demonstratie.