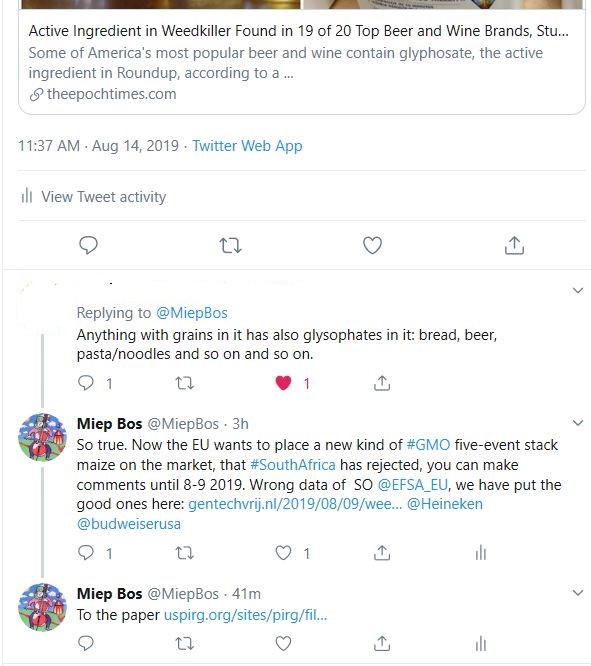 To the report. Op blz. 14 van het rapport staat een afbeelding van een flesje Heineken bier. "Heineken The Netherlands beer (2018) 6 pack, 355 mL bottle Glyphosate concentration: 20.9 ppb Non-organic." Let op: Dit bier is in de USA gebrouwen en komt dus niet uit Nederland.
"All 20 products were purchased in Denver, Colorado or in California and shipped to our laboratory in San Francisco, California, in sealed containers." Page 19, Source.
To our website about the new GMO maize which will be placed on the EU-market via The Netherlands.
Lees verder

"Verschillend merken bier, die zijn gebrouwen in de USA zijn vervuild met Roundup volgens nieuw rapport uit de USA."