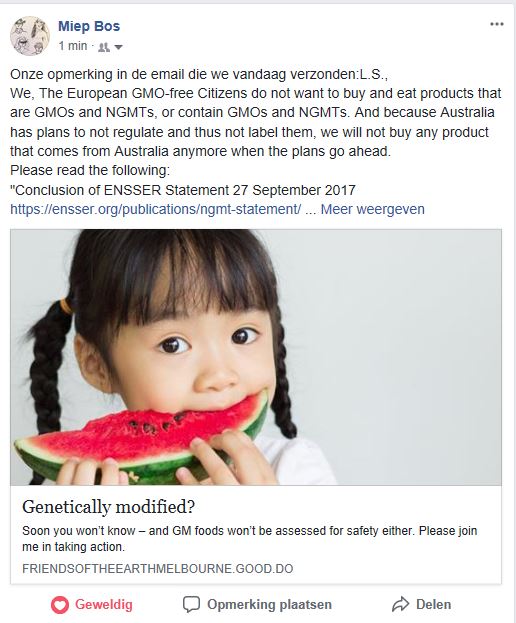 Schrijf de Australische regelgevers dat je geen producten meer uit Australië zult kopen als zij de nieuwe gentechnieken niet zullen reguleren en dus niet zullen labelen. Dit is een actie van Friends of the Earth Melburne .
ENSSER Statement 27 September 2017: 
Products of new genetic modification techniques should be strictly regulated as GMOs. More….