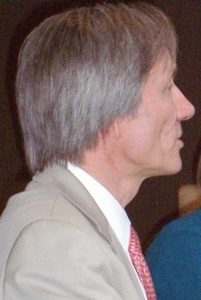 Source: Tests to detect gene-edited GMO traits could be available within a year By Ken Roseboro Published: October 30, 2018. Issue: November/December
Category: GMO Testing/Non-GMO Certification/Traceability
Quotes:
 "We expect to see PCR tests for 'GMO 2.0s' to be out within the next year," Fagan says. (John Fagan, CEO of Health Research Institute and a molecular biologist who pioneered an early GMO test).
And he says:
The basic point is that all these technologies, CRISPR, TALEN, and ODM change the DNA sequence and if you change the DNA sequence, you can detect the change with PCR."
Nederlands:
"Tests om gene-edited GMO traits op te sporen zouden binnen een jaar beschikbaar kunnen komen."
zegt Dr. John Fagan, CEO van Health Research Institute en een moleculaire bioloog, die de allereerste gentech test heeft ontwikkeld.
Dr. John Fagan zegt verder: "Het basale punt is dat al deze technologieën CRISPR, TALEN, en ODM de DNA volgorde veranderen en als je de DNA volgorde verandert  kan je de verandering opsporen met PCR."