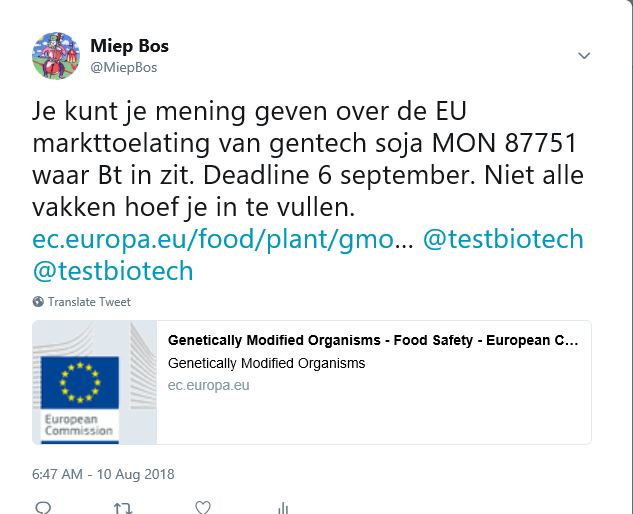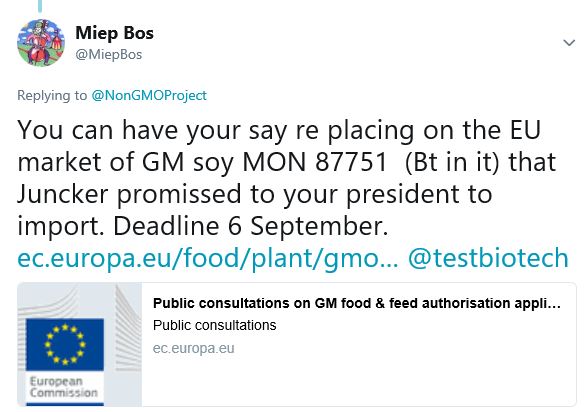 Ga naar de officiële website van de EU.
Daar zie je een invulscherm bij de betreffende toelating in dit geval GM soja (Open consultation), klik daar op, niet alle vakken hoeven ingevuld te worden.
English
Go to the official website of the EU.
There is a link (Open consultation re GM soybeans)  to a site where you can fill out a form.
You need not fill out all boxes.
Opinion of the COGEM . Quote:

Soybean MON 87751 was generated by

Agrobacterium

mediated transformation of conventional 

soybean and expresses the

cry1A.105

and

cry2Ab2

genes. As a result, soybean MON 87751 is 

resistant against certain lepidopteran insect pests.

GMWatch: