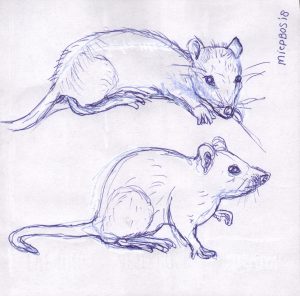 Rats fed GM stacked-trait maize developed leaky stomachs
Rats fed a triple-stacked trait GM maize engineered for insect resistance and herbicide tolerance developed leaky stomachs, according to a new peer-reviewed paper by Australian researchers.
Quote:  09 July 2018, GMWatch
Ratten die een half jaar gevoerd zijn met 2 Bt variëteiten die resistentie geven tegen insecten en met glyfosaat resistentie ontwikkelden "leaky stomachs" (magen die lekken). volgens een nieuwe Australische  peer reviewed paper.
De onderzoeken door de multinationals zelf duren steeds veel korter.