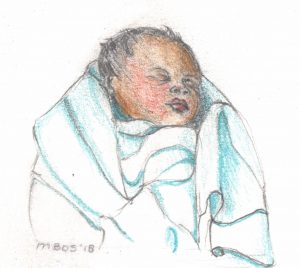 Samenvatting van onze zienswijze van 11 december 2017 met latere aanvullingen van 5, 8 en 12 januari jl. en extra informatie van 17 en 25 januari jl. vanwege de aanvraag voor een medische gentech proef en dus een introductie in het milieu van genetisch gemanipuleerde organismen van het Antoni van Leeuwenhoek Ziekenhuis in Amsterdam. Kenmerk IM-MV 17-004. Meer
Bron: 2 februari 2018 Dotcomnieuws schreef over de zienswijze met aanvullingen van De Gentechvrije Burgers.
English press release (Short) Newborns from South Africa as guinea pigs.
The secretary of State has given her permission.
Laatste nieuws: Staatssecretaris Mevr. S. van Veldhoven heeft de aanvraag goedgekeurd.