We berichtten er al eerder over in november, maar hebben dit bericht nu aangevuld.
PARIS (AFP) – Quote Le Monde:
"Citing a memo from Dutch health authorities, Le Monde said that eight tonnes of a vitamin B2 additive produced by a genetically modified strain of the Bacillus subtilis bacteria had been sold in Poland, Italy and the Netherlands between April and June."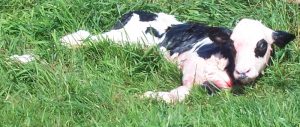 Nederlands:
Meer dan 1 miljoen ton diervoer in Europa bevat mogelijk GMO´s (toevoegingen) die niet meer toegestaan zijn in de EU.
Le Monde, een Franse krant citeerde een memo van Nederlandse gezondheidsautoriteiten. Dit is stil gehouden.
De toevoeging, riboflavine geproduceerd met een gentech strain van een bacterie (80%), werd gebruikt in voer voor koeien, varkens en kippen. Het kan de gezondheid van mens en dier schaden. Dit voer is verkocht in Polen, Italië, en Nederland tussen april en juni. Het product kwam uit China en werd gedistribueerd door de Nederlandse firma Trouw Nutrition, van Nutreco.
Meer info via Vilt.be:
26.11.2018 FAVV signaleert verboden ggo's in dierenvoeding.
Fragment:
"Vitamine B2 mag toegevoegd worden als additief aan dierenvoeding", legt Liesbeth Van de Voorde, woordvoerster van het Voedselagentschap (FAVV), uit. "Maar het moet wel in pure vorm zijn. Het feit dat er sporen van de gemodificeerde vorm van bacillus subtilis aanwezig is, mag niet."
Zie ook: Duurzaam nieuws, 2 december 2018: Nederland spil in illegale handel gentech veevoer.  Van: redactie op 2 december 2018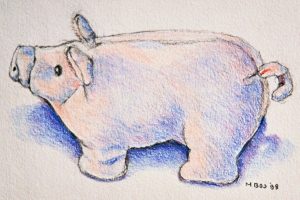 Français:
Selon nos informations, ces bactéries sont résistantes aux antibiotiques et présentent un risque pour la santé animale et humaine.
Par Stéphane Mandard Publié le 22 novembre 2018 à 17h56 – Mis à jour le 23 novembre 2018 à 09h20.
In 2017 was er ook al een verboden gentech vitamine uit China in het veevoer gevonden. Paper:  Molecular characterization of an unauthorized genetically modified Bacillus subtilis production strain identified in a vitamin B2 feed additive.  panel Valentina Paracchinia et all. https://doi.org/10.1016/j.foodchem.2017.03.042
Meer: Biotechnology, Health, News June 26, 2017, Illegal GE Bacteria Detected in An Animal Feed Supplement. by Jonathan Latham, PhD and Allison Wilson, PhD.
Germany:
Genetically engineered bacteria in animal feed products are spreading resistance to antibiotics EU Commission needed four years to take action.