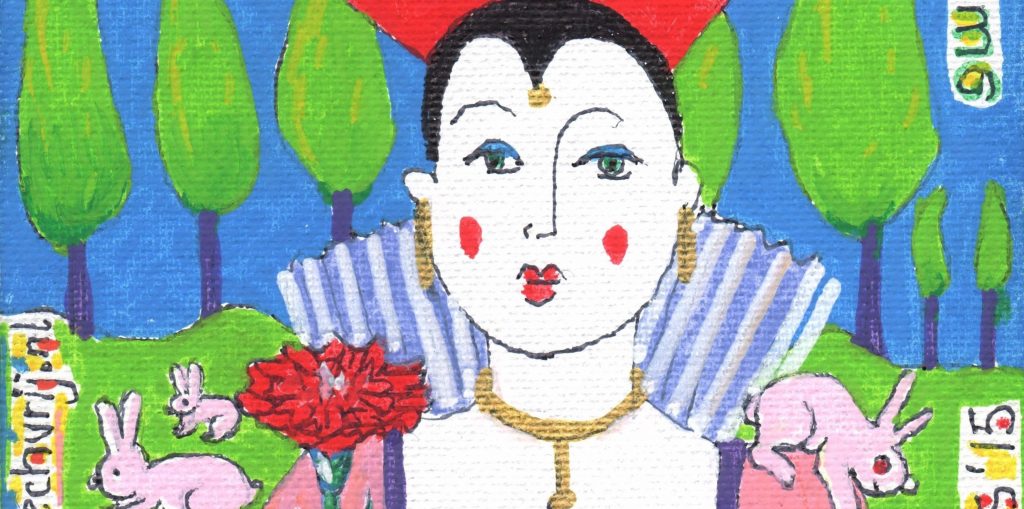 Het is heel belangrijk om te tekenen omdat de herbicide waar de anjer tegen bestand is gemaakt ook een medicijn is tegen diabetes. Ze bespuiten de anjers daar niet mee het is meer een controle maatregel. Maar wanneer ze die ook gaan gebruiken bij gentech gewassen die je kunt eten, verliest het medicijn waarschijnlijk zijn werkzaamheid. Als de andere herbiciden die bij gentech gewassen gebruikt worden, verboden worden zullen ze dit herbicide gaan gebruiken.
Ongeveer de helft van ons drinkwater komt uit grondwater, dat beinvloed wordt door water uit sloten en rivieren en uit eerdere vervuilingen van grondwater.
De andere helft komt uit oppervlaktewater, lees: diezelfde rivieren en sloten.
En dan speelt in het verhaal van de boeren en tuinders die nu die medicatie zouden kunnen gaan gebruiken voor op het land. Als dat niet wordt afgebroken door de microorganismen in de grond, dan kan dat inderdaad ook uitspoelen naar sloten of naar grondwater. Roundup is bijvoorbeeld heel standvastig. In eerdere jaren werd gezegd dat het onwerkzaam wordt, als het de grond raakt. Dat klopt, tot de grond verzadigd raakt, dan spoelt het uit naar het grondwater.
Ook kunnen ze de anjers voor de oogst en soms ook na de oogst nog met o.a. azolen, of andere schimmelwerende middelen bespuiten. Over het algemeen kunnen sommige azolen ook dienst doen als medicijn.
Sommige azolen zijn ook gelijk de laatste redmiddelen voor mensen die een schimmelinfectie hebben opgelopen. De aanvraag loopt via Nederland. We zijn tot nu toe de enigen die binnen 5 weken ook een bezwaar gaan schrijven naar het ministerie dat daar over gaat. Zie ook ons vorige bezwaar tegen een soortgelijke anjer, Moonaqua genaamd. Deze gentech anjer heeft alleen een andere kleur.
Naar de petitie van Change.org, meer info klik hier.
English petition text:
We, The European GMO-free Citizens do not want these GM carnations. The mark is GGO C/NL/13/02. (FLO-40685-2, Florigene® Moonvista™).
These plants are GMO´s because their color has been changed by changing their DNA.
They are made to withstand a herbicide that is also a drug for people suffering from diabetes. Although they are not sprayed with the herbicide, what happens when a person eats its petals, only in the EU there is a warning not to eat it.
As other herbicides like Roundup are phased out it is likely they will use this one in GM crops. So it will no longer be a safe drug we think..
Testing.
During the development of first GM carnations they tested with human embryo cell lines to see whether it was not toxic.They also let mice drink of water with froozen petals in it and killed the mice afterwards. See page 10.https://efsa.onlinelibrary.wiley.com/doi/pdf/10.2903/j.efsa.2006.362
Members of the EU parliament did not want an equal GM carnation to be placed on the EU market but it was okayed anyway.
http://www.europarl.europa.eu/news/en/press-room/20160603IPR30491/parliament-objects-to-herbicide-resistant-gm-carnation-and-maize-authorisations
Before harvest and sometimes after the harvest they can spray the GM carnations with fungicides and probably azoles.
In general some azoles are also used as drugs against fungal infections in people.
Many fungi already can withstand those azoles, it is a big problem.
Ecuador is officially a GMO free country but still grows these GM carnations.
We also do not want to prolong the permits of the other GM carnations, because of the harm that can be done to the drugs mentioned above. And we do not want that plants or animals or other species are genetically engineered.
The application runs through the Dutch Ministry of Infrastructure and Water Management.
Carnations are a symbol in many countries.
See how you also can have your say here: https://www.gentechvrij.nl/2019/09/19/u-kunt-reageren-op-een-toelating-van-de-gentech-anjer-flo-40685-2-florigene-moonvista-tot-de-eu-markt-via-nederland/
There are enough beautiful natural carnations. Do not mess with Mother Nature!