A Dutch fairytale of mine that I was translating into English is now finished. This fairy tale is about a genetically engineered grape trial that goes wrong. This booklet is the thirteenth part of the Saartje Braafhart series I am working on. In the booklet I also explain briefly what GMOs are. Bytheway there are no GM grapes yet. It is a booklet and a PDF. The price is € 6 for the booklet and €4 for the PDF. Booklet: Free home delivery in the Sidha village, NL. If you live in the rest of the Netherlands, it will cost € 10 because of the shipping costs. For the rest of the world e-mail me. Next week I will recieve the first booklets from the printer.
Someone who had read two of my fairytales writes: "The two books you sent me, are wonderful. I'm sure they are enjoyed by many as your art is so colourful and with such charming characters. I wish you every success." A.H., Canada.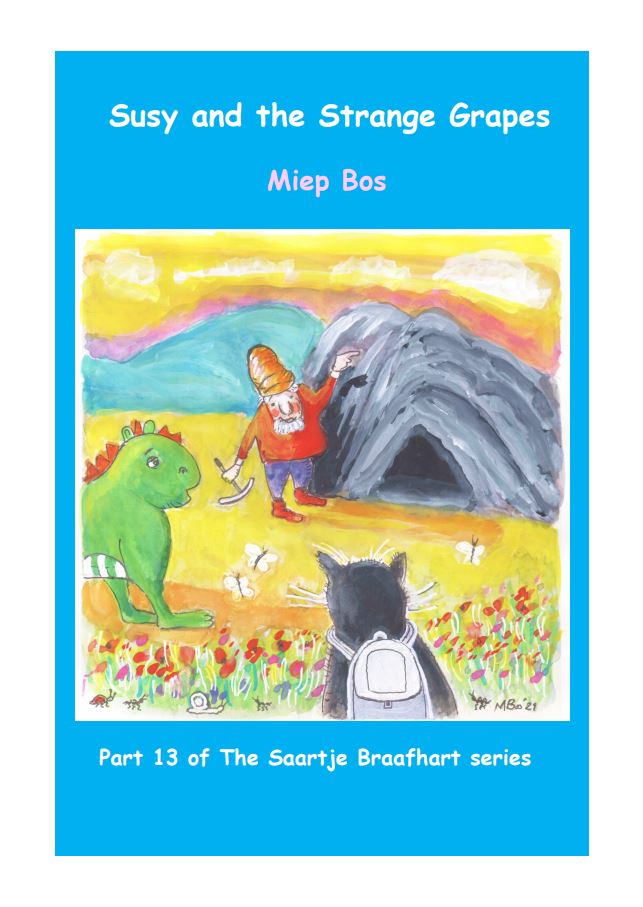 ISBN/EAN 9789083230900 (Booklet) and ISBN/EAN 9789083230986 (PDF).