Klik hier om naar de desbetreffende pagina te gaan en hier om naar  invulpagina te gaan.
Vertel de EPA (USA) dat je geen  verlenging wilt van glyfosaat en andere bestrijdingsmiddelen (waar onder ook pesticiden), wij stuurden een Pdf mee getiteld: Spinning Science & Silencing Scientists. 
A Case Study in How the Chemical Industry Attempts to Influence Science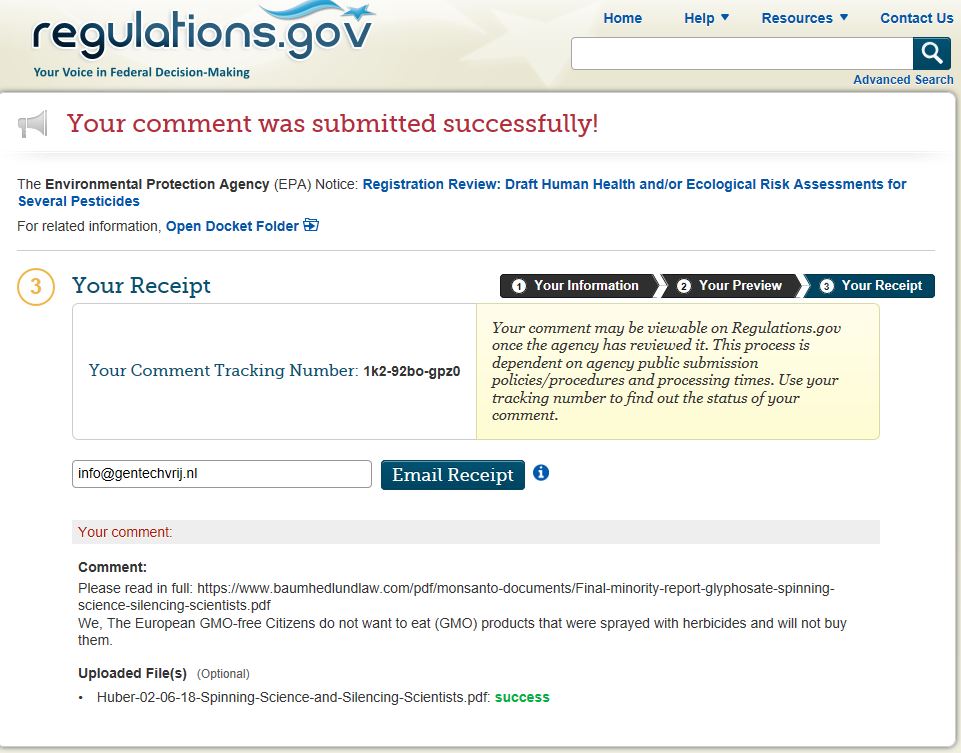 Door ons ingevulde pagina.