December 24, 2019. News Punch. Baxter Dmitry News, US 11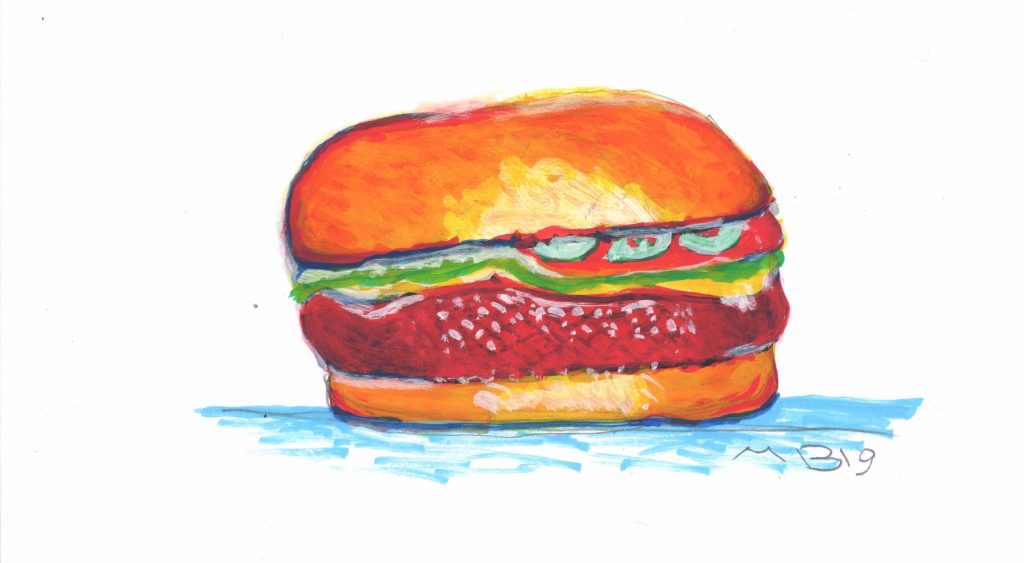 Quote: "That's a whopping 18 million times more estrogen than a standard Whopper.
According to Dr. James Strangle, the 'Impossible Burger' is a genetically modified organism filled with calorie-dense oils that will make men grow breasts if eaten in sufficient quantity."
Nederlands:
"Volgens Dr. James Strangle, is de Impossible Burger gemaakt met behulp van gentech organismen gevuld met calorierijke oliën die er voor zullen zorgen dat mannen borstgroei krijgen indien gegeten in voldoende hoeveelheden.
Gelukkig heeft Burger King in Europa gekozen voor de hamburger van de Vegetarische Slager.
Zie ook hier.